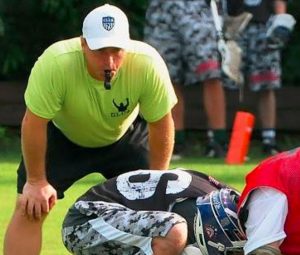 During the summer, adult officials wear our light green summer shirts as well as white GLOA hats. The shirts are free to new officials, and veteran officials may purchase shirts through our new online gear store.
Please note that if you do wear stripes, you should NOT wear a GHSA patch.
If you have questions about any GLOA gear,  please contact Greg Hite at swag@galaxref.com.
Check out the GLOA Gear page under the Membership tab our website for more info.