These six (6) GLOA members are running for four (4) spots on the GLOA Board. Per the by-laws, all members seeking a spot on the board run for at-large seats, the board then elects their officers.
There are four seats up for election and current members, Peter Fleury, Greg Hite, Patrick Joyce all are to running for re-election. David Clements has withdrawn his candidacy. Luis Diaz, Topher Lawson and Jason DeMarchi have decided to run as well.
We would ask that all candidates try and attend the End of Season Banquet so that they may address the membership.  However if you are unable to attend, please consider recording a short video we can play.
You can reach each candidate's statements below.  These are listed in alphabetical order.  If you have questions for the candidates please feel free to reach out to them to discuss their positions (contact info is available via Arbiter). 
Ballots 
Ballots will be emailed on Monday, May 20,  to the email listed in arbiter for all adult GLOA members and will come from [email protected]. Votes must be completed by 5:00 pm on Monday, June 3.
If you have any issues with the ballot, contact Landon Hunsucker (sec[email protected]) or Jeremy Redmon ([email protected]) ASAP.
Jason DeMarchi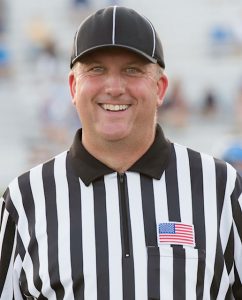 Jason came to Georgia from Central New York, where he played for 4 years at Oswego State, in 1995. He has helped promote the game as player and a coach, in Atlanta, and joined GLOA in 2012. Since then he has worked to complete US Lacrosse LAREDO 2 and 3 training, became a member of the National Intercollegiate Lacrosse Officials Association in 2016 and was a part of the GHSA State Championship crew in 2018.  "I owe a debt of gratitude to those mentors and role models that have encouraged and supported my growth within the game of lacrosse", he adds.      
Jason would like to promote best practices, in terms of game preparation, and promote the highest standards of respect for the game and rules compliance. Being a part of the lacrosse community has given me a great deal and it is important that we take care of it.  
Luis B. Diaz
I would like to enter my name for elections to board member.
I been a Lacrosse Official for the past 50 Years. My credentials are as followed:
1) President Suffolk Lacrosse Official Association in New York.
2) NCAA Div.1 Playoff Official.
3) NCAA Div. 2 and 3 Championship and Playoff Official
4) MCLA Div. 1,2 and 3 championship and Playoff Official
5) New York and Georgia Championship and Playoff Official
6) World Lacrosse Games in Manchester England 1994 year.
7)Vail Tournament for 20 years
8) Numerous Lacrosse tournament in the United States.
If elected I would like to help new official obtain the same level of officiating I worked through my years of experience.
Peter Fleury
I have been a member of GLOA since 1998, was the GLOA secretary from 2003 to 2007, and have been the treasurer from 2007 to the present.   I also officiate college lacrosse and in the MLL.  As your treasurer I strive to get all officials that work a GHSA assigned game paid in a timely manner and I have worked with the Assignors to increase our game fees for non-GHSA contests.
My vision for the GLOA includes recruiting new members and continued training of existing members to help their advancement from qualified to certified GHSA officials including getting additional officials 3-man qualified.
Greg Hite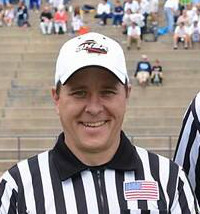 I have been a member of the Association since 2010 when I moved to Atlanta.  I played lacrosse at the Hackley School in New York, Bates College, Oxford University in the UK, and post collegiate club ball at the University of Virginia. I have officiated at the youth, high school, USILA, NCAA and post collegiate levels since 2000. I serve as a a US Lacrosse certified trainer and LAREDO Clinician as well as the USL District Coordinator for Georgia.
I have spearheaded our recruiting and training efforts and since 2011, and to date, with the help of our training and recruiting teams, have certified hundreds of new youth and adult officials here in Georgia.  I assisted in setting up the observations program for GLOA where we have observed 82% of eligible officials in the past five years.  In addition, I collect and watch hours of game film sent in by coaches and write up detailed notes with the aim of helping our officials learn and grow.  With this new video, I am working to create training materials so we can learn from what we as a group do well and what we need to improve on. I create and update the rules changes clinic and write the test for GHSA. For the past few years I have managed our social media and website content, regularly create resources for new and veteran officials, as well as send out the weekly newsletter.
Our Association has become a model for other LOAs across the country and I would very much like to help the association continue to grow and develop and most importantly to put the best product we can on the field.   It has been an honor to serve on the board and I would very much appreciate your vote to continue the good work we have done and finish the work we have yet to do.
Patrick Joyce
GLOA Member: 10/04 to Present
GLOA Head Assignor: 6/10 to Present
GLOA Sub-assignor: 09/05 to 5/10
US Georgia Lacrosse Hall of Fame Inductee 2019
Officiated in 7 State Championship Games in 2 Different States
Helped Increase GLOA Revenue and Game Opportunities for officials by 300%  since 2010
Playing Experience
Nazareth College (Pittsford, NY): 9/98 to 5/02 Bachelor of Science in Business Administration and Economics Varsity Lacrosse Team (2000-2002)
Team twice reached the NCAA Division III Championship semi-finals (2000,
2001)
Canandaigua Academy (Canandaigua, NY): 8/94 to 6/98 Regents Diploma in Business and Mathematics Captain of three varsity sports: football, basketball and lacrosse teams Varsity Lacrosse Team (1996-1998) where the team reached the Section V Finals in 1997
Topher Lawson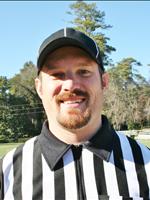 Greetings fellow referees.
My name is Christopher Lawson, better known to players, coaches and friends as "Topher". If I were elected to the GLOA board, my primary focus would be devoted to improved transparency, overall referee equality and continued education. Therefore, I am asking for your vote to serve on the GLOA Board in the upcoming elections.
A little background: I have been involved with the sport of lacrosse for 32 years. In that time, I played at DeMatha H.S. (D.C.), University of Hartford, and Post Collegiate Clubs. I have coached college, high school, and youth lacrosse. I have refereed lacrosse as a member of GLOA for 12 years and have refereed football
for six years. Being a member of multiple associations allows me to evaluate and consider alternative methods between the associations in order to improve the efficiency of GLOA.
I Got Your Back