These seven (7) GLOA members are running for three (3) spots on the GLOA Board.
There are currently three open seats.
Therefore, GLOA members will vote for the three (3) candidates they feel will serve in the best interest of the association.
The three (3) candidates with the largest vote totals will be elected to serve on the Board.
Per the by-laws, all members seeking a spot on the board run for at-large seats, the board then elects their officers.
You can reach each candidates statements below.  These are listed in alphabetical order.  If you have questions for the candidates please feel free to reach out to them to discuss their positions.  
Ballots Emailed Out
Ballots were sent out on Monday, May 22, 2023 to the email listed in arbiter for all adult GLOA members and will come from [email protected].
Votes must be completed by 5:00 pm on May 27, 2023
If you have any issues with the ballot, contact Greg Hite or any board member ASAP.
Mike Collver
I have served as your President for the last three years.  Most of you know me and have known me for quite some time.  It has been my pleasure to work for this fine organization.  For the most part, it runs very smoothly and we have some very dedicated people to making this work.  Most of my time is managing the fun personalities of everyone.
I would appreciate another term as there is some unfinished business.  Professionalism is still my main goal and there are big things and little things that affect our professionalism. An example, being late for a pregame in a state championship is not excusable.  When we have veteran officials that do this, it reflects on all the hard work we do in being professional. Would still like that to be a theme going forward.  Also, I am opening discussions with GHSA to obtain a fee increase for two man crews.  Two people doing the work of three on a unified field deserves and require more pay.  We prefer to have three on all crews, but our numbers are limited.
That brings us to recruiting.  All of us and I mean all of us need to be finding new people from ranks of youth to other sport officials.  Our association as a group is aging.  We need new people.  Everyone needs to have a hand in our growth.
Anyway, I am happy to serve and wish to continue to do so.  Your vote is appreciated.
Luis B. Diaz

As you can see my white hair, Father Time is calling for me, but I am not ready to retire, I have a lot of knowledge and experience to help new and older officials. I have been officiating for the pass 53 years. I started back in 1970 by working four different sports, Lacrosse, Football, Soccer and Basketball. I am still active in all four sports. I have worked College Lacrosse Divisions 1,2 and 3, and High School Lacrosse. Also worked on Playoffs and Championship games in all four sports.
I am looking forward in helping New And Older officials on how to improve their performance on the field. I have  help and train the likes of Clyde Allen Jr., Michael Collver, Skip Cooper, Jason DeMarchi, James Eubanks, Peter Fleury, Jeff Green, Dale Hall, Andrew Halperin, Greg Hite, Landon Hunsucker, Patrick Joyce, Herbert Phillips, Stuart Smith, Greg Thompson, Trey Towery, Kurt Trampel and my good friend Jeremy Redmon. I would also Thank my mentor Eric Rudolph that help me get to the big game in College Lacrosse playoffs. If  you vote for me I am there for you. God Bless GLOA and all of its members.
Respectfully Yours,
Luis B. Diaz
James Eubanks

I seek to serve you (each referee and the association) and honor you and the game through transparency and integrity.  My cell phone and my door are always open for dialogue, so your needs or concerns can be heard.
James Eubanks is a certified, well-seasoned, and experienced lacrosse official. A member of the Georgia Lacrosse Officials Association (GLOA) since 2008, he has officiated every level of the game, from youth to high school, college club, and NCAA Men's. James has completed the US Lacrosse Referee Development Programs and has shared what he has learned by training youth and adult officials for GLOA on the field. James is also a member of the National Intercollegiate Lacrosse Officials Association and a recipient of the 2022 – 2023 GHSA Officials "Contributor To The Cause In Officiating" award this year.
James is an Information Technology professional living in the Atlanta area with his wife and three young adult sons.  I am asking each of my lacrosse colleagues for their vote of support.
Thank you, James.
Brian Higgins

My name is Brian Higgins. I have been a dedicated GLOA member since 2012. I ref HS and youth and travel the country doing tournaments. I feel the board will be well served having someone who officiates at all of these levels. I will be the voice of the typical member of this group and will be a good fit. I would appreciate your vote and someone use my drink tickets- lol.
Julius Milton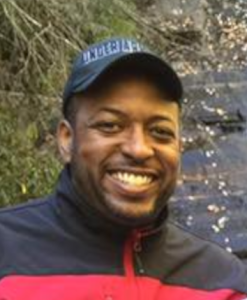 GLOA members, I would appreciate your vote to become a member of the Board because I represent the group of you that (1) transitioned to LAX from another sport, (2) didn't grow up playing LAX, (3) is truly in love with the sport, and (4) is in love with teaching the sport to all that want to learn.
I have over 20 years of leadership experience in Corporate America, so I'd like to share some of that experience representing the membership both on and off the field.
Thank you,
Julius "Juice" Milton
Alan Skinner
I have been officiating for 12 years. From college football to 6-7 year old co-ed basketball and everything in between. Funny thing is I never played, coached, or even had a clue about lacrosse until I started officiating it. From there I fell in love with the sport. The comradery of officials is on another level here in GLOA. I would love nothing more to serve the body of GLOA. I can be reached via text, email, phone call etc… and will always listen to questions/comments/concerns to keep GLOA great.
Thank you for this opportunity.
Alan Skinner
Don Stoppenbach
Gentlemen,
I would like to be considered for one of the open GLOA Board positions. I'd like to focus my efforts
within Training, Mentoring and Observations. As our sport continues to grow, and our membership
"matures", more individuals may retire or experience the reality of being able to run fewer games.
Working to assure we have properly advanced and younger individuals will be key to our success.
As you know, I've helped with training here in the past and would be excited to contribute time within
the vastly improved work we're doing today. I also think the fact that I bring player, coaching and
program administration experience is a plus. More recently, the officiating experience I gained in
Seattle, where the training is not as developed and the numbers of Officials is woefully short, really
drove home the need to pay attention to the metrics regarding numbers, recruiting and advancement.
Thanks in advance for your consideration.
Don Stoppenbach