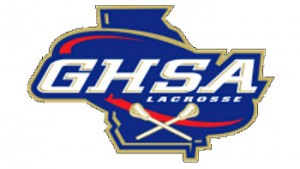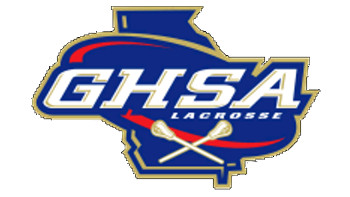 The 2023 GHSA State Lacrosse Championships will once again be held at Denmark High School on May 12 and 13.
You can view the updated playoff brackets for all three Championships here.
Friday, May 12
6:00 PM Girls – 7A
8:00 PM Boys – 7A
Saturday, May 13
12:00 PM Girls 1A-4A
2:00 PM Boys 1A–4A
4:00 PM Girls 5A-6A
All games will be streamed live on NFHS Network.
At halftime of each of the boys finals, the GLOA will present certificates to all players who have been nominated for a Ron Mallonee Scholarship to attend the GaTech Lacrosse Camp this summer. ALL GLOA officials are encouraged to join us on the field for the presentation.
Where:
Denmark High School
645 Mullinax Road
Alpharetta, GA 30004
Tickets
Tickets are $14 and are available on GoFan.
GHSA cards may not be used for State Playoffs.
Click here for important instructions for Rounds 1-4 of the State Playoffs (revised 4/18/23)
Click here for important instructions for the Championship Finals.