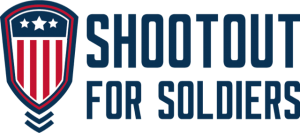 Shootout for Soldiers, the 24-hour lacrosse event, will return to Kennesaw, Georgia, after a two year break. Since its inception in 2012, Shootout for Soldiers has raised more than $4 million dollars for wounded U.S. service members and looks to further its effort this year.This years Shootout for Soldiers event will be held at Kennesaw Mountain High School 1898 Kennesaw Due West Road NW, Kennesaw, GA 30152 on May 21-22.
Shootout for Soldiers Atlanta Organizer and former U.S. Marine, Brett Stevens,
commented that, "We are very excited to host Shootout for Soldiers for our 5th time here in the sunny south, it's a real privilege for the community to be able to give back through the sport of lacrosse."
The mission of Shootout for Soldiers is to use the platform of lacrosse to engage communities with their local veterans and support their healthy and successful transition into civilian life. Since it's inception Shootout for Soldiers has raised over $4 Million dollars for our nations heroes.
Those interested in participating in the May 21 and May 22 Atlanta event can begin to
register at https://shootoutforsoldiers.com/events/atlanta-2022/. The games are open to both male and female teams of all ages, with honorary Veterans game as well.
If you are interested in volunteering as a referee for this event click this link: https://shootoutforsoldiers.com/refs/
Contact Tom McGee with any questions at [email protected].
Officials will have complimentary passes into the Hospitality area.
More info can be found on their website.