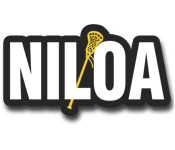 Below are the NCAA/NILOA clinics scheduled in District 5. NILOA officials may go to any of these or any other NCAA/NILOA clinic in other areas, but you must attend one.
These are for NILOA members only.
Westin, Florida
Friday 1/13/2017
7:00-9:00
634 Cambridge Terrace
Weston FL 33326 (Mark Rodwell's)
(Same Location as last year)
Orlando, Florida
Sunday 1/29/2017
10:00 am to 12:00 pm
Dubsdread Golf Course
549 West Par Street
Orlando, Florida 32804
(Same Location as last year)
Nashville, Tennessee
Sunday 1/29/2017
10:30 am to 12:30 pm
Montgomery Bell Academy
401 Harding Pike
Nashville, TN 37205
(Same Location as last year)
Atlanta, Georgia
Saturday 28 January
10:0 am  to 12:00 pm
Turner Gym at the Westminster School
1424 West Paces Ferry Road NW
Atlanta, GA 30327
(Same Location as last year)
Assignments are being entered in the next few weeks,please be sure to update your availability is correct in Zebraweb and Arbiter.
If you have moved recently please also make sure your address is correct in both systems. If in Zebraweb, let me know so the mileage can be computed.  If in Arbiter, remember to change on your information and also under Blocks and then Travel Limits. (you have to do both)
This might be a good time to look at your uniforms and make sure they look sharp. If any are faded or otherwise not as sharp as they should, you now have time to replace whatever needs replacing.