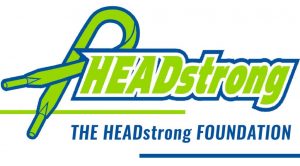 Hope you and your loved ones are safe and healthy during this challenging time. Do you miss lacrosse as much as we do at the HEADstrong Foundation? We can not wait to get back on the field with you. In the meantime, we are working alongside the leadership of men's and women's collegiate lacrosse officials through the Great Call Virtual 5K Challenge on Saturday, May 23, 2020.
"The Great Call Virtual 5K Challenge" campaign recognizes contributors who administer men's and women's lacrosse games — NILOA and CWLOA men's and women's collegiate lacrosse officials. These warriors of the game are missing their season similar to coaches and players across the nation. The CWLOA is excited to partner with NILOA and HEADstrong to support the Great Call Virtual 5K Challenge. Let's do this, CWLOA officials!" Patty Daley, Executive Director, CWLOA
Officials can register NOW and on Saturday, May 23 will be encouraged to represent their love for officiating by wearing their whistles, hats and jerseys during the run. While many schools, parks and tracks are closed due to restrictions, participants should run through their neighborhoods, on their treadmills or can even jog in place. The key to this campaign is broadcasting your run via social media and uniting with fellow athletes across the country using #GreatCall2020.
We are asking for YOUR help to distribute and circulate the event details to your local and regional officials, state and regional assignors, add to social media channels and add to your state association website.
In April, we worked with 3 of the top NCAA men's and women's lacrosse stars to put together the #LastShift2020 (pledge.headstrong.org/lastshift2020) – we had 3000 student athletes participate over the month and raised over $120,000 for the mission of the HEADstrong Foundation which serves and supports families affected by cancer. We hope to engage officials nationwide on May 23.
Please let me know if you have any questions!
Jeff Baxter
Community Engagement Director
610-461-5987 x 307
HEADstrong Foundation | 232 Green Avenue, Holmes, PA 19043