The GLOA Board has partnered once again with Coach Carl Pfaff to host the Spring season training sessions on the first two Saturdays in January at Pope High School. The first session will be a half day on January 6, and the second will be a full day on January 13. A light breakfast will be provided both days and lunch will be provided on Day 2. We have reserved the location for Sunday, January 28 as a make-up date in the event of inclement weather.
All adult GLOA members are required to attend both days.
Those who are unable to make both dates will be required to attend a make-up session.
Required Spring Training Dates
Pope High School
3001 Hembree Road North East
Marietta, GA 30062
Day 1: Saturday, January 6: Classroom sessions 9 am to 1 pm.
Day 2: Saturday, January 13: Classroom sessions and station training. 8:30 am to 4 pm.
Please arrive early to sign in and register if you did not attend. We will begin the program PROMPTLY at 9:00 am.
Note that the rookie class will be outside from 1:30 to 2:30 for field training.  There is no need to wear the uniform, but dress for the weather (high 30s).
RSVP for January Training
Please take a moment to RSVP for the January dates here so that we can plan for food and arrange rooms.
GHSA Registration
All GLOA members MUST be registered with GHSA by January 11, 2017. Contact Landon Hunsucker with questions.
Other important dates to be aware of:
GHSA Mandatory Tests and Clinics Schedule
ALL GLOA officials are REQUIRED to complete the GHSA Rules Clinic and Rules Test. 
Both are available online and require participants to login. New GHSA officials must register for an account on this site by clicking the New User? Register Here link. Those who already have an account, login using the form to the left. Rules clinics and tests must be completed before the deadlines in order to receive credit.
GHSA On-Line Rules Clinic
January 15 – February 7, 2018
Online at https://learn.ghsa.net/
GHSA Online Rules Test
January 24 – February 7, 2018
Online at https://exam.ghsa.net/
US Lacrosse Convention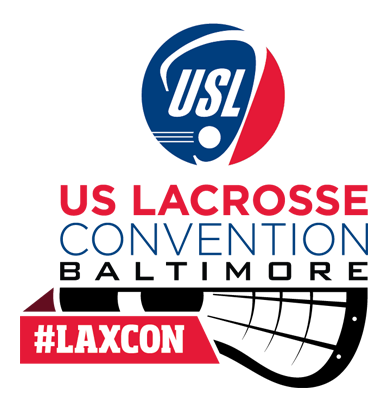 January 19-21, 2018
Baltimore, MD
Register online at : https://www.uslacrosse.org/blog/laxcon-registration-opens
Comprised of approximately 150 educational sessions, many of which occur on four indoor demonstration areas surrounded by seating for attendees. The Convention typically draws more than 7,000 participants each year. It will include four live demonstration areas, over 150 educational sessions, and the US Lacrosse Fan Fest, which is open to the public.will feature 150 exhibitors, showcasing the latest lacrosse gear and apparel. Nick Myers, head coach of the Ohio State men's team, and Taylor Cummings, a three-time women's Tewaaraton Award winner, highlight the confirmed speakers to date.
GLOA officials are not require to be US Lacrosse members, but it is highly recommended as the convention and LAREDOs provide fantastic professional development opportunities.  
New Officials Field Training & Introduction to 3-Man Training 
February 3, 2018
Newtown Rec
3000 Old Alabama Rd #200, Alpharetta, GA 30022
GHSA Lacrosse Season Dates
First GHSA Game
February 12, 2018
Last GHSA Area Game
April 28, 2018
GHSA Playoffs Begin
May 1, 2018
1-5A Finals
May 12, 2018
Lakewood Stadium
Lakewood Ave SE, Atlanta, GA 30315
6-7A Finals
May 19, 2018
Lakewood Stadium
Lakewood Ave SE, Atlanta, GA 30315
You can check out the GLOA google calendar for more information.  As always, please be sure to keep your blocks up to date.