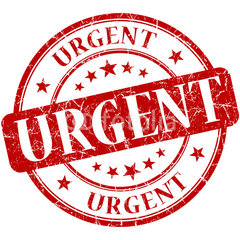 Despite numerous attempts to contact officials (through emails, phone calls, GLOA newsletters,Arbiter, and GALAXREF.com website), only 80 out of our 186 officials have completed all the steps necessary to officiate GHSA games this spring, and we are at the GHSA DEADLINE to finish this process. We must have these enumerated steps done TODAY to make sure that you can do High School games this spring (otherwise you will be doing middle school and club games only).
STEP ONE:       Go to GALAXREF.COM and fill out the registration page for GLOA and click submit. (Skip if already completed)
STEP TWO:       Go to your Arbiter account to make sure your Date of Birth (DOB) and Social Security # (SSN) are in your profile.
STEP THREE:    On your laptop or desktop computer, go to www.102453.arbitersports.com (you can also access this link directly from the Background Check section on GALAXREF.COM. At this link, enter your email address and password, THEN click on "0 of 1 steps to complete background check" THEN scroll through the verbiage and enter "I agree" and "YES" and scroll to the bottom and enter "I agree". This should take you to a screen stating that you are now "waiting for the background check to be run". (NOTE: everyone must do this whether you've done a background check for another sport or not—this allows us to access that background check or run a new one).
Thanks!
Landon Hunsucker
[email protected]