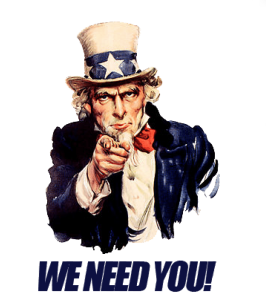 The game of boy's lacrosse has grown tremendously in the last 20 years in Georgia. The Georgia Lacrosse Officials Association (GLOA) assigns over 112 high school programs, numerous youth and adult leagues throughout the state, and there are more programs on the way.  This major increase in the number of program has been coupled with a large decrease in the number of referees to work the games.
To put it simply we need more refs. We need you!
We get it, this is a really tough job. Believe us, we get it.  You need to get in shape, attend training, learn the rules and mechanics, take tests, invest in uniform and equipment, leave work, drive in  Atlanta traffic, run around with a bunch of high school athletes, and after all that you get yelled at, a lot.
Reasons to Officiate
Stay in shape. Seriously, we get paid to run around. You can make $40-50 for a youth game, and $73 for a varsity game.
Flexible schedule.

You choose when you work and how far you are willing to go.

The camaraderie. Make lifelong friends who share a passion for the sport and the art of officiating.
Earn extra money.  You run and then you get paid. It's nice.
Help grow the game. These games simply can't be played unless we have officials.
The challenge. Being in position to make the right call every time is what drives all of us.  It takes practice, patience, and persistence.  Are you looking for a challenge?
Best seat in the house. You really can't get a better spot to watch a lacrosse game!
If you love the sport or are just intrigued by it, and are willing to do what it takes to become an official, we are here to help you. GLOA has a nationally recognized training program. No experience officiating or with lacrosse is necessary.  You will be able to work lots of games, have the opportunity to advance quickly, work with some great folks, stay in shape and earn some extra cash.  Most of all you will help grow the game of lacrosse in Georgia!
We conduct youth and adult training in August which allows you to work the various fall leagues. In January we hold adult only training in preparation for the GHSA spring season.
Here are the upcoming training dates. Dates can always be found on the GLOA calendar.
If you have any questions, feel free to email our recruiting team at [email protected].
Fall training has already begun.
Spring Training
GLOA Spring Boys Lacrosse Referee Training (Adult ONLY)
New officials are required to attend the one in-person dates as well as three zoom sessions.
In-Person Training
Centennial High School
Sunday January 8, 2023
Rookie Zoom Session
Wednesday January 4,11, and 18 at 7:30 pm to 9:00 pm.
Savannah In-Person Training
Saturday January 21, 2023
See this post for more details on the January 2023 training.
Spring registration will be available December, 2022.
If you are interested in becoming a boys lacrosse referee this Spring, please fill out the Contact Us form and select the "Interested in Officiating" option from the drop down menu.
* Youth officials must be at least 14 years old and USA Lacrosse members.
** Adult officials must be 18 years old and have graduated from high school.
Instagram @galaxref Facebook facebook.com/galaxref/ Twitter @galaxref Website galalxref.com Email [email protected]