As part of the GLOA's on-going training and observation program, the association has added a Krossover account so that we can quickly and easily review game film.  
As a reminder, the GHSA Contest Officials Handbook outlines the restrictions under which you may not officiate at a particular school. Specifically, the requirement states: "Officials shall not accept assignment to a school where he/she is currently employed, has relatives enrolled or employed at, or has attended in the previous 10 years." Additionally, this guide more »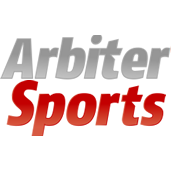 ALL HS officials.  On Thursday, March 29, 2018 we have 40 games, which means we ALL officials MUST double check there Arbiter calendar blocks that day. Please log into the arbiter under your GLOA account and update your availability by this Sunday.  If you have any questions please let us know.