The Recreation Leagues are starting this weekend.  We are still waiting on all of the game schedules, so please realize that some game assignments will be published over the next few days, which means there will be a limited amount of time to response to any assignment of up to 24 hours.  Assignments will start going out Wednesday February 26, 2020.
Availability
Please review the "Blocks" section of the Arbiter Guide and please make sure your calendar blocks are up to date.
Youth League Game Assignments
Rec League assignments are usually published anywhere from 4-14 days prior to the contest, which means you will have up to 48 hours to accept or declined any assignment. Some assignments could be as soon as the next day.
Assignments can only be accepted/declined in Arbiter, so please do not send texts or emails to the assignors to accept or decline games.
Declining Assignments
Also please don't just let the system reject a game if you aren't available.  If you cannot work a pending assignment, please decline the game right away and in the comments/reason section please enter if you are or are not available that day.  If you are available at a different time, please see examples below.
Example declined comments:
Available from 8am to 2pm
Available after 2pm
Not Available on Saturday
 Please make sure to communicate if you aren't sure or have any questions!
Youth Uniform
Adults may NOT wear there 2″ striped GHSA shirts for non-GHSA games. The 1″ inch striped shirt or GLOA Green Summer shirts are acceptable.
Be sure to contact your partner, especially if they are a youth official to confirm uniform!
League & Rules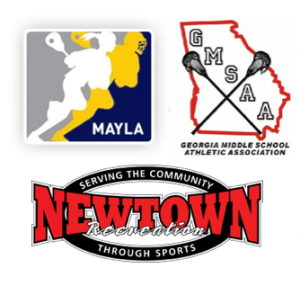 Please remember we officiate for six different leagues, so even though the rules are very similar, there are some small variations
AMSLL, Cooperheads, GMSAA, MAYLA, Metro 10, Newtown Rec & Newtown SelectYouth League Rules are posted on the Youth League Rules page
MAYLA is having a new division of U10B, which is half field so please make sure you review the rule sheets at
Please remember non-High School Officials need to take the US Lacrosse tests via your arbiter US Lacrosse account
Rule Changes Videos are posted on the GLOA YouTube Channel and Rules Page
If you are no longer officiating or have any please let us know.  We are looking forward to a great season and if you have any questions please let the assignors know ASAP at [email protected].